Local Cancer Charity Funds First Pancreatic Biobank
16 November 2023
This World Pancreatic Cancer Day, local charity, Cancer Focus Northern Ireland, has announced the creation of NI's first pancreatic tumour tissue resource. An achievement made possible thanks to the charity's commitment to funding local research of cancers of unmet needs.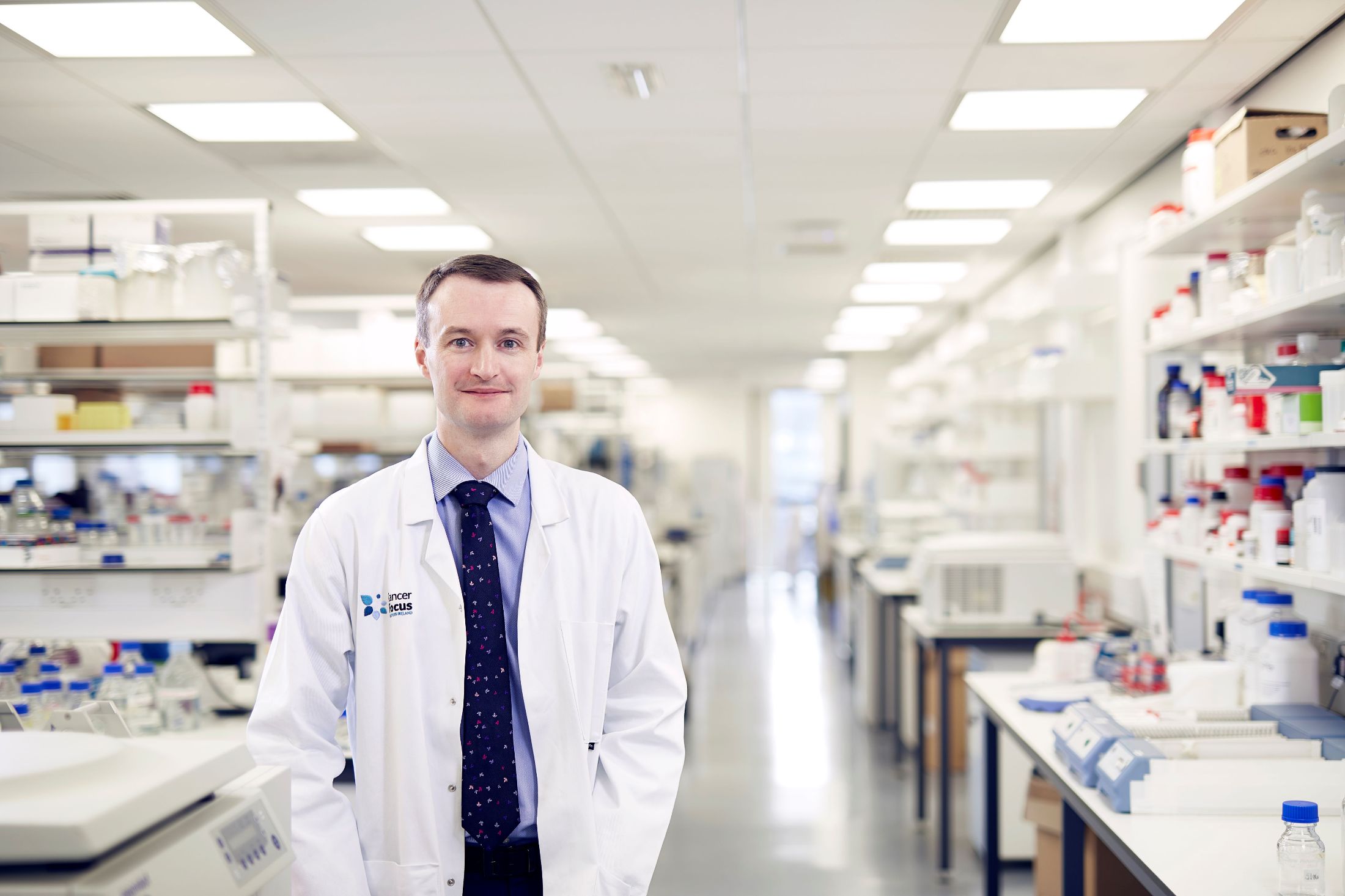 The £245k funded research project at Queen's University Belfast, made possible after a three-year charity partnership with Belfast City Marathon, has reviewed over twenty years of pancreatic patients' tumour samples to create a biobank. This resource will allow for better investigation into the role of the immune system in pancreatic cancer prognosis and support the development of early diagnostic testing in the future.
Speaking of the creation of the biobank, Dr Richard Turkington, Clinical Reader (Medical Oncology) at Queen's University Belfast commented:
"This exciting research provides a true population-based patient cohort across all Health and Social Care Trusts in Northern Ireland. What that means for local people is that we can begin to investigate the role of the immune system on diagnosis of pancreatic cancer with a longer-term goal of seeing the biobank support the development of early diagnostic testing. Thank you to everyone who ran, walked, or jogged for Cancer Focus NI, your generosity goes a long way in helping to fund local, and vital, cancer research projects."
Speaking about the importance of funding local research, Richard Spratt, Chief Executive at Cancer Focus NI detailed:
"Earlier this year, our charity announced an ambitious and innovative five-year strategy with a vision of wanting local people to live their most fulfilled lives with access to world-leading, equitable cancer support, treatment, diagnosis, prevention, and research. Championing local research has always been a defining strategic objective for our charity, and I'm delighted that, thanks to a wonderful charity partnership with Belfast City Marathon, we have been able to fund such an important project that will make a lasting difference to pancreatic cancer patients for years to come."
To help the charity fund future cancer research projects, visit https://cancerfocusni.org/fundraising/gift/ or email hello@cancerfocusni.org.