Belfast City Women's 10K makes its return with new title sponsor Moy Park
27 September 2023
Following its debut success in 2023, the Belfast City Women's 10K returns to the iconic Titanic Quarter on Sunday 23rd June 2024 with support from new title sponsor, Moy Park.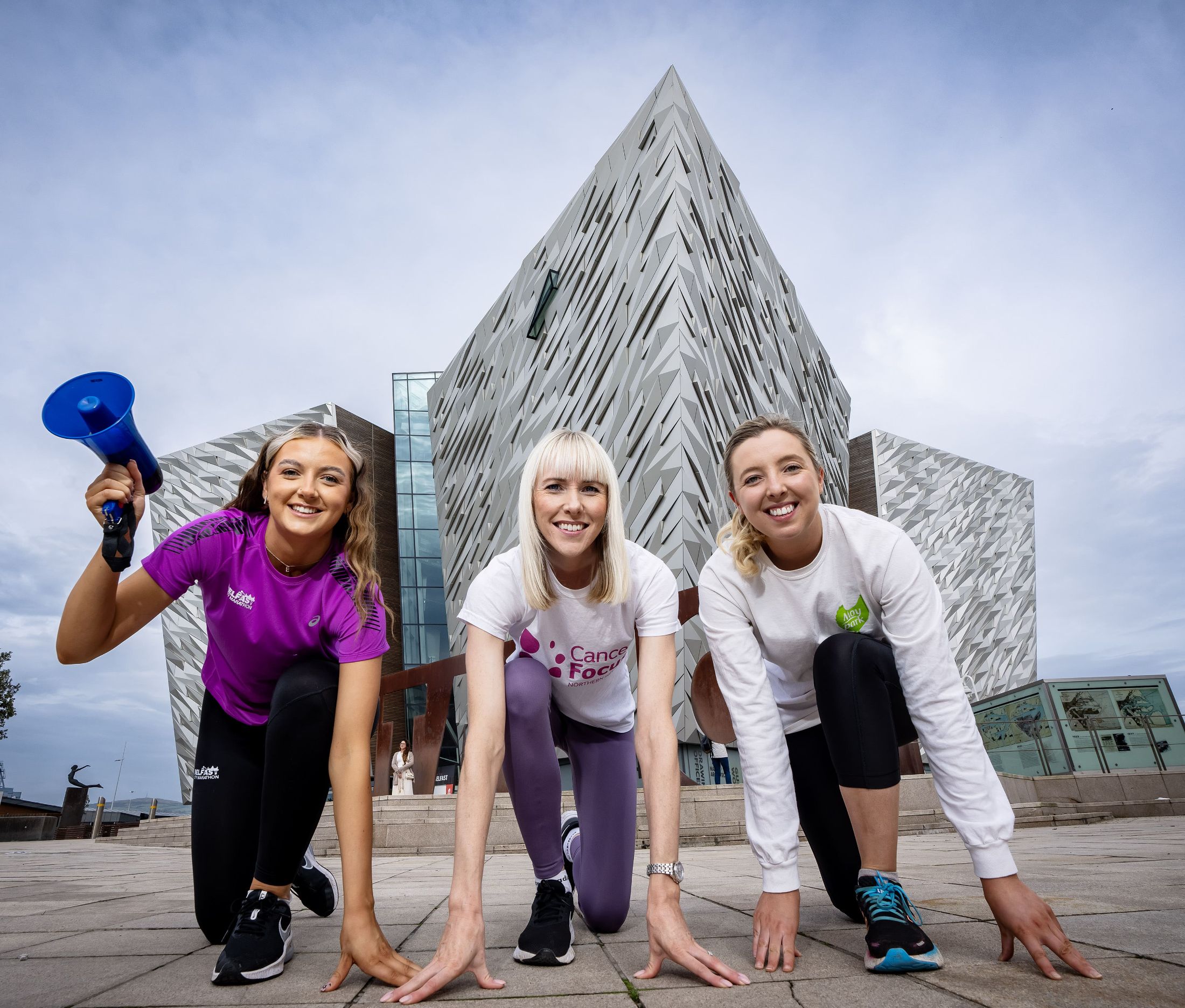 The female only event is open to runners, joggers and walkers aged 15 and over. Whether you're new to sport, a casual runner, or an experienced athlete, the Moy Park Belfast City Women's 10K is designed for women of all abilities.
Chloe Gill, Brand Marketing Manager at Moy Park commented;
"As the new headline sponsor for the Belfast City Marathon in 2024/25, we're delighted to welcome the Women's 10k as part of the events lineup. This is a fantastic opportunity for women all over the province and beyond to get involved exclusively with a fellow community of determined and supportive women.
This year Moy Park celebrates 80 years of feeding generations all over the island of Ireland, and there proves to be a great synergy between Moy Park and the Belfast City Women's 10K. At Moy Park we are all about encouraging communities to come together and get active, as we continue to fuel the nation, offering a range of high protein poultry products to be enjoyed as part of a well-balanced diet.
"We want to encourage as many women as possible to sign up - whether you plan to run, jog or walk, get your friends and family together and get involved."
The 10K route soaks up sights of some of the city's greatest attractions, such as the SS Nomadic, the towering Harland and Wolff Cranes, the Great Light and the Thompson Dock along the Maritime Mile. But this event is more than just a scenic route – it gives women the opportunity to take part exclusively with a community of strong and supportive women.
All participants can use the event as a platform to raise vital funds for our Official Nominated Charity, Cancer Focus NI. Cancer Focus NI supports local cancer patients, their families and carers, funds research and campaigns for better health policies.
Maeve Colgan - Director of Fundraising and Communications, Cancer Focus NI commented;
"We are thrilled to once again be the Official Charity Partner for the Moy Park Belfast City Women's 10k. An event that brings amazing women together to compete next to some of Belfast's most iconic landmarks.
Last year, through the generosity of our runners, walkers, and joggers, we raised an outstanding £22,000. This fundraising was spent directly in supporting local women who were living with cancer. Each year, we provide almost 1,500 local women and families with services including bra fitting, family support and specialist support groups. Every penny raised goes a long way at our charity. For example, just £53 gifts a grieving family with 1 hour of family support when they need it most. That is why we are asking all females taking part in the 2024 event to support Cancer Focus NI and raise the vital funds needed to help us provide even more cancer support services to women right across Northern Ireland."
Claire O'Neill, Executive Manager, Belfast City Marathon commented;
"The inaugural event last year was an overwhelming success selling out before the deadline date and I am delighted to announce that it is returning for 2024.
Whether you're running, jogging or walking, the Moy Park Belfast City Women's 10K is the perfect opportunity for you to lace up those trainers and enjoy empowerment among women."
To celebrate the return of the Belfast City Women's 10K, a special early rate is available until Friday 20th October for just £18. Entry includes a commemorative t-shirt, medal and chip timing. Entries made after this date and until 12th May will be available for £20 (registered) and £22 (unregistered). Late entries will be available thereafter until 7th June for £23 (registered) and £25 (unregistered).
So…bring your mothers, daughters, sisters, aunts, grandmas and BFFs to take on the challenge. For more information and to register, visit belfastcity10k.com and stay in touch via Facebook, Twitter and Instagram.
The Moy Park Belfast City Women's 10K is sponsored by Moy Park, Northern Ireland Electricity Networks, Belfast Live, Daily Mirror, Cool FM, Downtown, Downtown Country, Better, Belfast City Council, Deep RiverRock, Athletics NI, Charles Hurst, Mash Direct and Linwoods Health Foods. The official charity partner is Cancer Focus Northern Ireland.